OPENING TIMES

Open 12-11pm weekdays
12-11pm Saturday
CLOSED Sun
SEATS:
35 people
BAR AVAILABLE:
Yes
SPECIALS MENU:
Yes
KIDS MENU:
Yes
Our Restaurant
We are much more than italian pizzas, we are Italian AND pizzas, Fine Italian Cuisine changes daily, see our specials board for a range of delights
Childrens menu available, including childrens pizzas and icecream
Childrens Menu
Our childrens menu has smaller partions, and includes our famous pizza-dog. Available as a colour in sheet for the younger guests
GARLIC BREAD WITH CHEESE £1.60
PIZZA DOG £3.25
VEG STARTER £3.25
FRIED CHIPS £2.50
Cheese and Tomato £4.50
Peperoni £5.50
Chicken and Sweet Corn £5.50
Ham and Pineapple £5.50
Ham Mushroom Olive Pizza £5.95
PENNE with Tomato Sauce £4.50
PENNE BOLOGNESE £5.50
MACARRONI CHEESE £4.95
CHICKEN NUGGETS & CHIPS £5.95
HOUSE FRIES £2.50
Water (Kids) £1.25
ORANGE JUICE £2.00
APPLE JUICE £2.00
6.99 Kids Meal £6.99
Kids Meal dessert £0.00
ITALIAN ICE CREAM £
PIZZA NUTELLA £
CHOCOLATE BROWNIE £
Panna Cotta £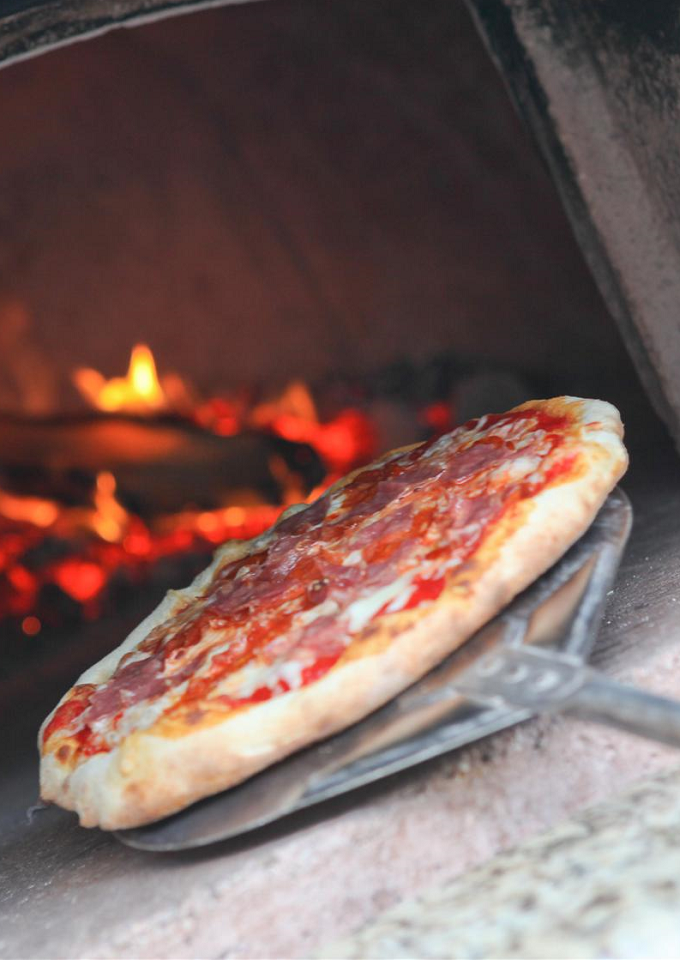 Welcome to Pizza Della Mamma
About Us

Authentic Wood Fired Pizza in our stone lined Pizza Oven will please your palate as well as your pocket. from Pizza's to our very own special dishes, you can be assured of outstanding quality and freshness.
Our Pizza chefs pride themselves on making the best dough, the freshest ingredients and years of practical and professional experience. Come in and taste the difference of a Wood Fired Pizza. you'll think you're sitting in a piazza in the heart of Italy!